---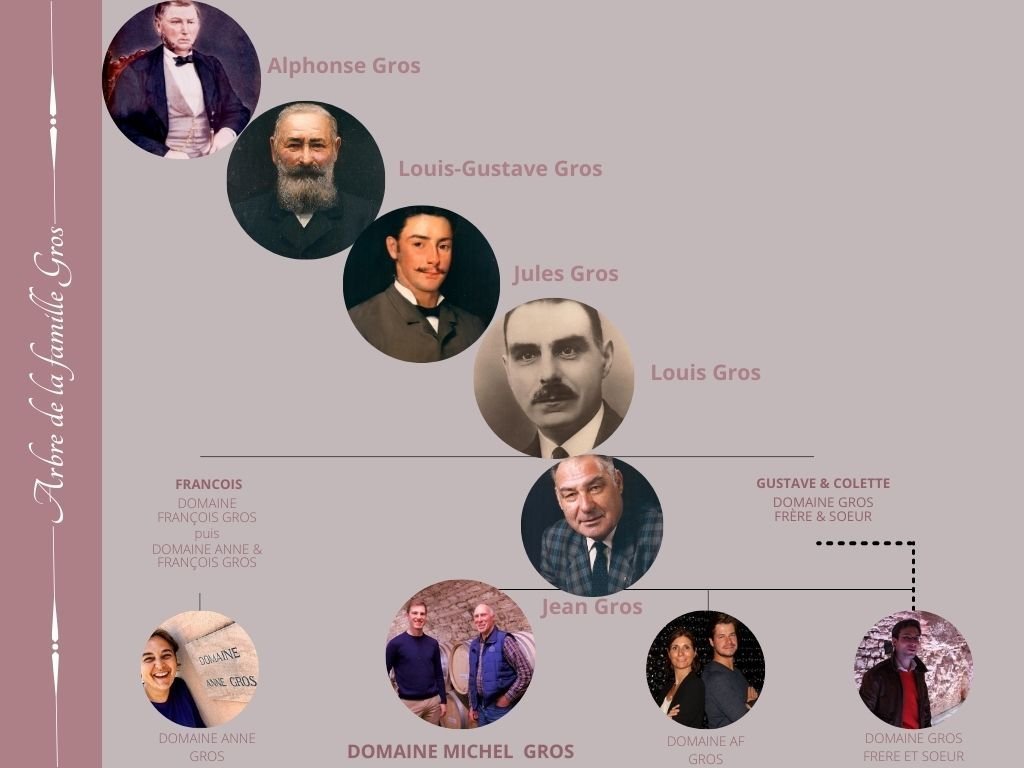 ---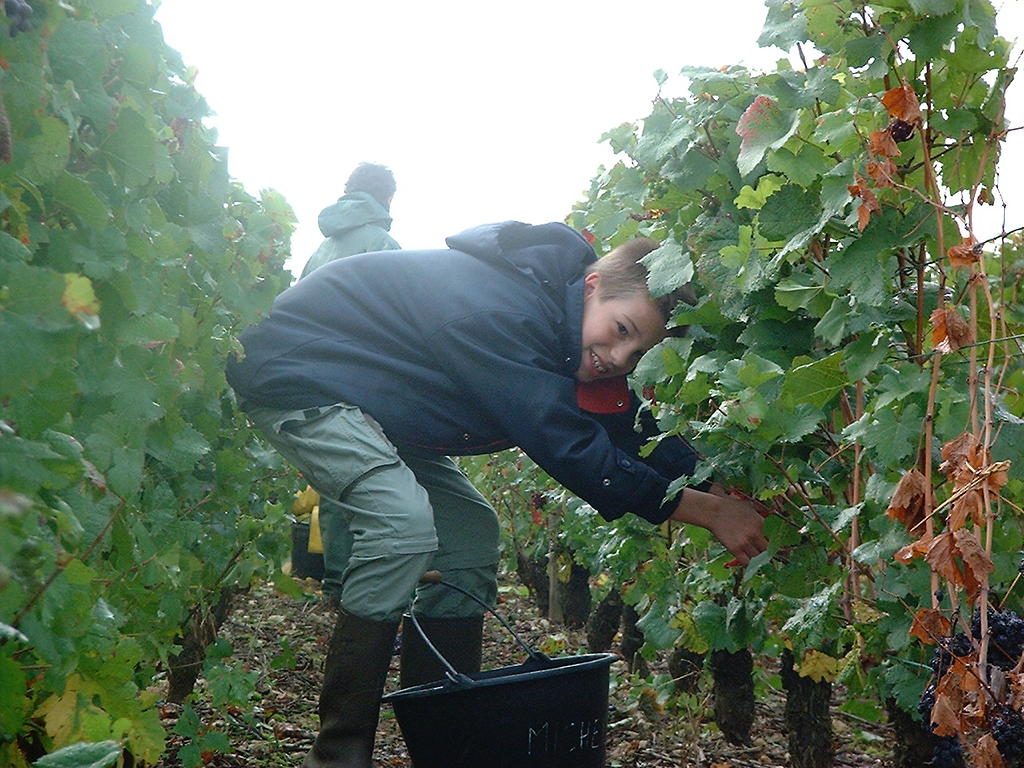 ---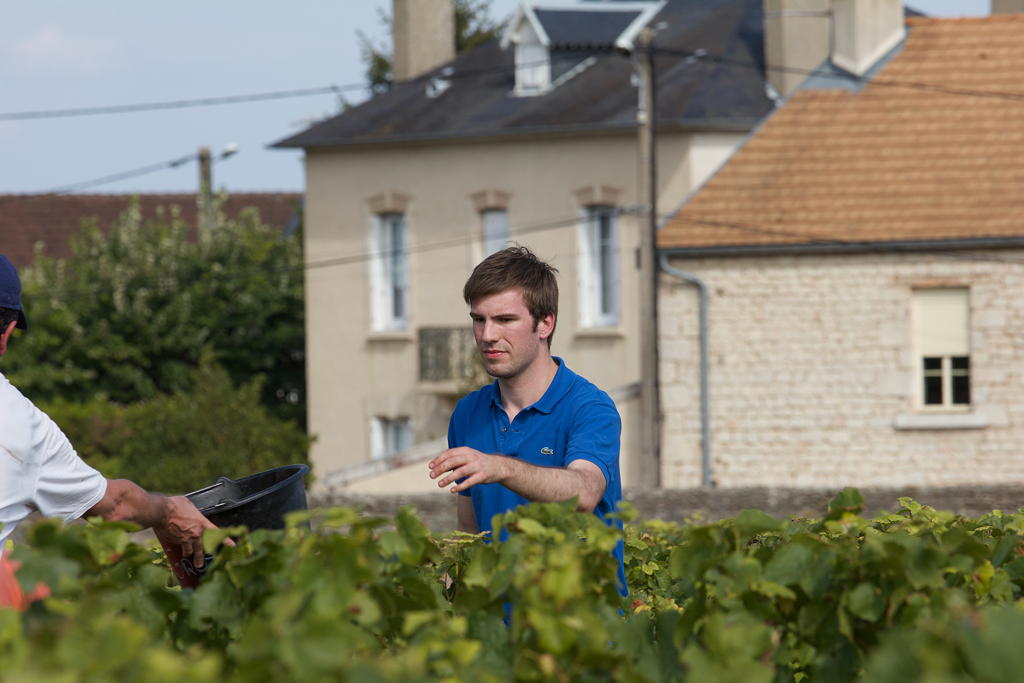 Pierre GROS
Born in 1990
After studying engineering and a first professional experience in Paris, his passion for wine and the long family history led him to resume studies in the field of wine. In 2016 he obtained a Brevet de Technicien Supérieur in viticulture and oenology and began to assist his father Michel with the harvest and vinification, so that he passed on to him the knowledge acquired during his long career.
In 2019, Pierre left his position as an engineer to devote himself entirely to the family estate. He then begins a smooth handover between father and son. Pierre makes every effort to ensure the continuity and regularity of the quality of the estate's wines. Convinced that the work of the vine and its terroir are essential to produce great wines, he emphasizes knowledge and work of the soil, while insisting on meticulous work of the vines throughout the year.
---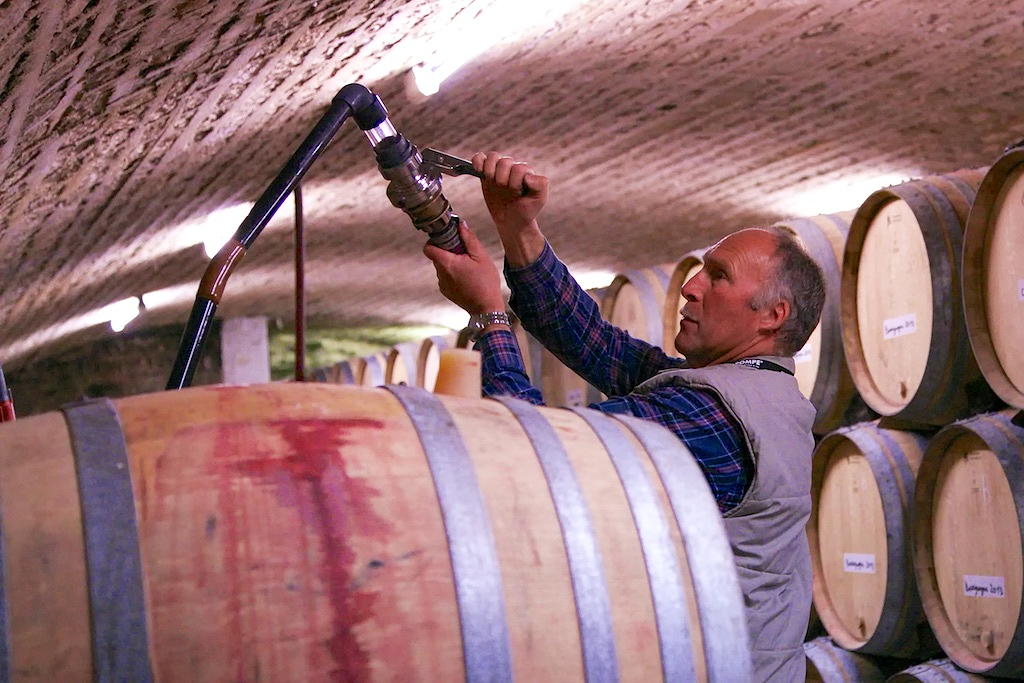 Michel GROS
Born in 1956
When he finished his studies at Beaune Viticultural high school in 1975, Michel GROS started to work with his father, Jean, on the family estate.
In 1978, while continuing to collaborate with his father Jean GROS, he set the first stone of his own domain, the Domaine Michel GROS, owning 2 hectares in BOURGOGNE HAUTES COTES DE NUITS appellation, inherited from his father. So it was in 1979 that his first vintage was produced.
Year in, year out, the domain has spread in the Hautes-Côtes thanks to new plantations on slopes that had been abandoned since the Phylloxera crisis and the buying of some parcels in the Côte:
VOSNE ROMANÉE « Aux Réas » in 1990
several parcels in CHAMBOLLE MUSIGNY in 1993 and then in 1996;
MOREY SAINT DENIS «En La Rue de Vergy» in 1995.
When Jean GROS retired and divided his estate in 1995, Michel, who had run this estate together with his own parcels up to that date, received in his share:
The CLOS DES REAS, the only Monopoly in Vosne Romanée 1er Cru;
Two parcels of NUITS SAINT GEORGES;
One parcel of VOSNE ROMANÉE;
One parcel of BOURGOGNE.
In 1997, the ÉCARD family entrusted Michel with the running of their 3,5 hectare estate located in Vosne -Romanée and Nuits-Saint-Georges; then in 2008, a 2,5 hectare parcel in the Hautes-Côtes de Nuits. The whole parcels presently represent 23 hectares.
---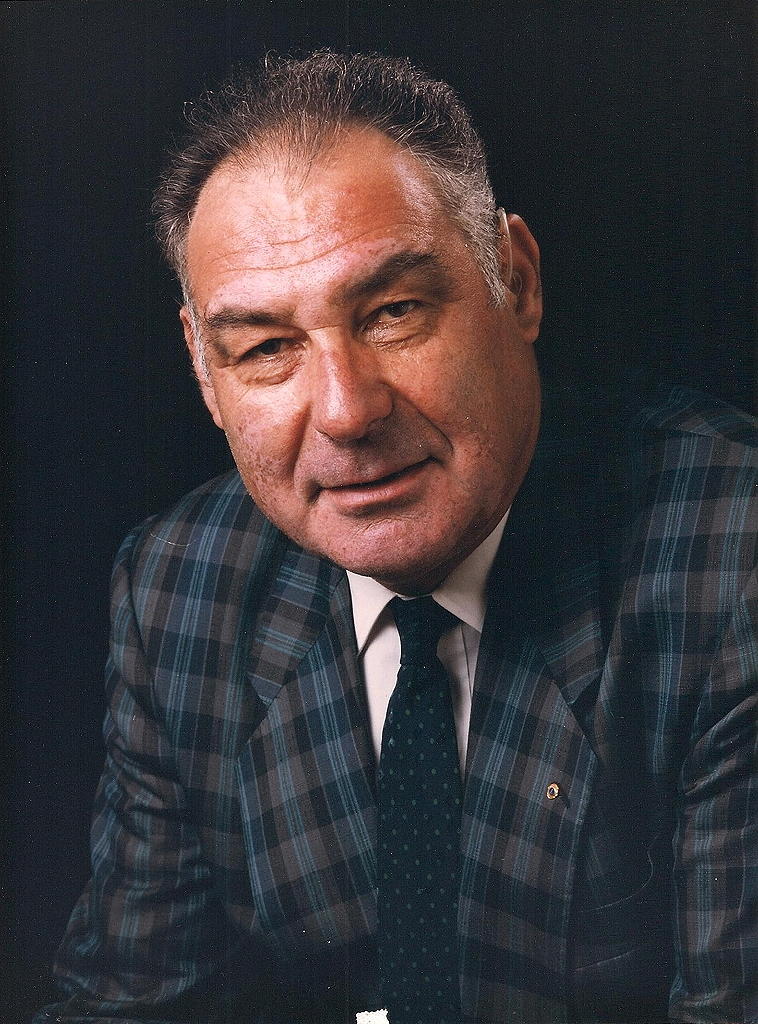 Jean Gros
1927-2016
Jean GROS had received 4 hectares of vines in his share, composed of the "CLOS DES REAS", 0,5 hectare in Richebourg and 0,5 hectare in VOSNE ROMANEE. He developed his domain – the Domaine JEAN GROS – to a great extent by buying vines such as, for example, the CLOS VOUGEOT in 1967, that he bought in the name of his son Michel for his 11th birthday.
It is above all by regrouping and replanting fallow land in VOSNE ROMANÉE, NUITS SAINT GEORGES, in the BOURGOGNE appellations and in the HAUTES CÔTES DE NUITS (at Arcenant), that he developed the estate.
Jean GROS, an innovative and original mind, has always been a fervent advocate of high and large vine training, a practice that is still present in the HAUTES CÔTES DE NUITS, where they have been widely adopted. He also was an enthusiastic supporter of mechanisation and contributed to adapt and adjust a lot of gear and techniques
After 1995's wine harvest, Jean GROS retired and split the domain (GFA Jean GROS) between his three children: Michel, who had run the estate together with his own parcels up to that date, Anne-Françoise, married with François PARENT, who had created the A.F GROS domain in Pommard in 1988, and Bernard, manager of the Domaine GROS FRERE ET SŒUR where he had worked since 1980.
---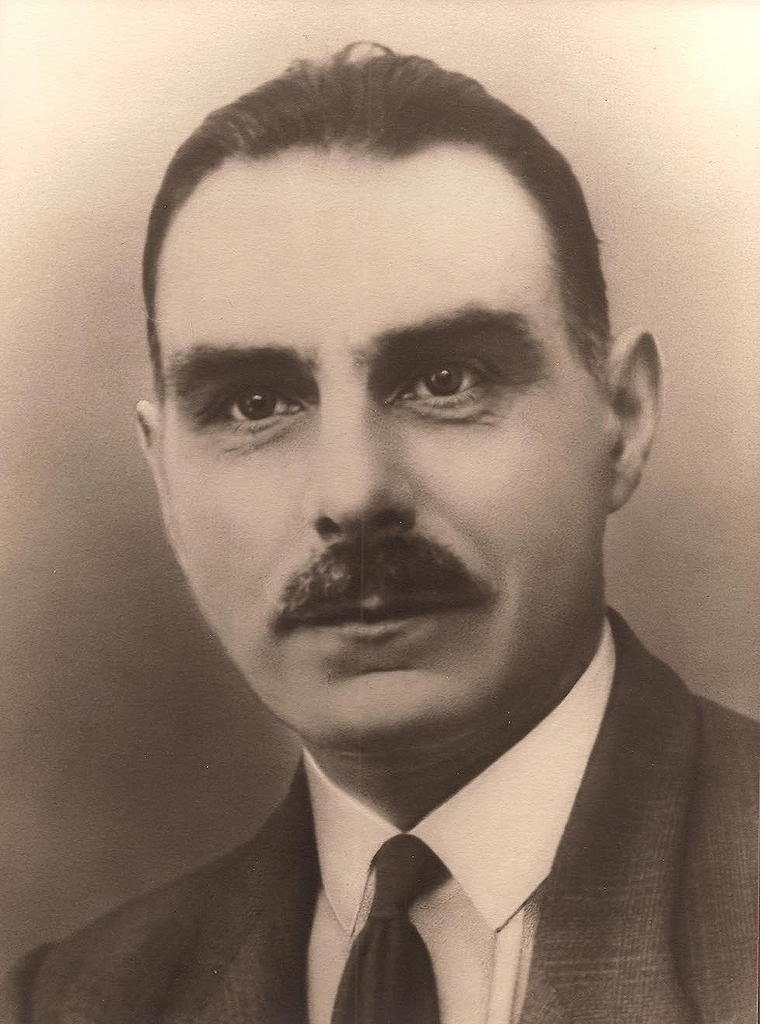 Louis Gros
1893-1951
Louis GROS continued the work begun by his father under the name Domaine LOUIS GROS and then Domaine LOUIS GROS & FILS.
He died in 1951. His four children (Jean, Gustave, François and Colette) ran the estate on a joint possession basis. In 1963, they split the domain.
Gustave and Colette put their shares together to create the Domaine GROS FRERE ET SOEUR, which is run by Bernard GROS, their nephew and Michel's brother
Jean and François worked together in the company GROS PERE ET FILS until 1973 when they split to set up their own estate.
---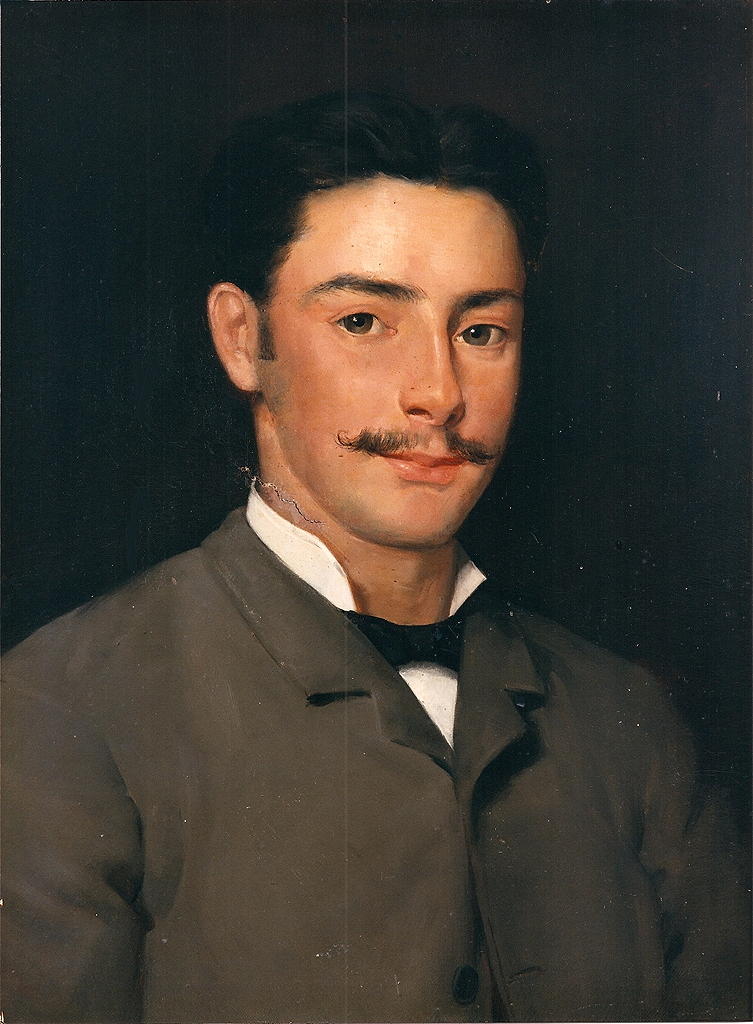 Jules Gros
1832-1930
Jules GROS got married with Miss RENAUDOT and run his vines under the name Domaine GROS-RENAUDOT.
In 1920, Jules GROS bought two parcels of Clos Vougeot at Léonce BOCQUET's property sale. These two parcels are intended for his son Louis, who was the only survivor, in spite of serious injuries, from World War 1.
A few years later, Jules bought Les Grands Échézeaux and worked all his life long to put together a 3 hectare parcel in the Échézeaux, at a locality named « les Loächausses».
---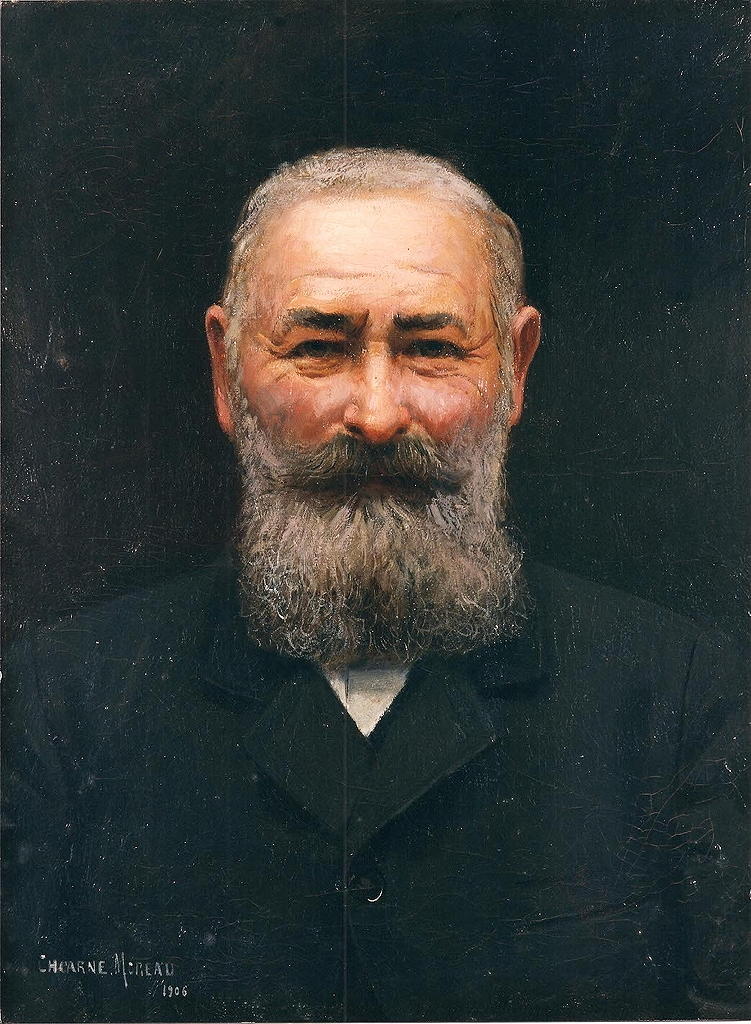 Louis-Gustave Gros
1831-1904
Louis-Gustave, one of the two sons of Alphonse, took over his father's domain and got married with Miss GUENAUD.
At that time, he sold his wines under the name Domaine GROS-GUENAUD. He was one of the first vine-growers from the Côte to sell his wine in bottles directly to private customers.
In 1882, he bought 2 hectares of Richebourg, which are now run by the 3 other family domains.
---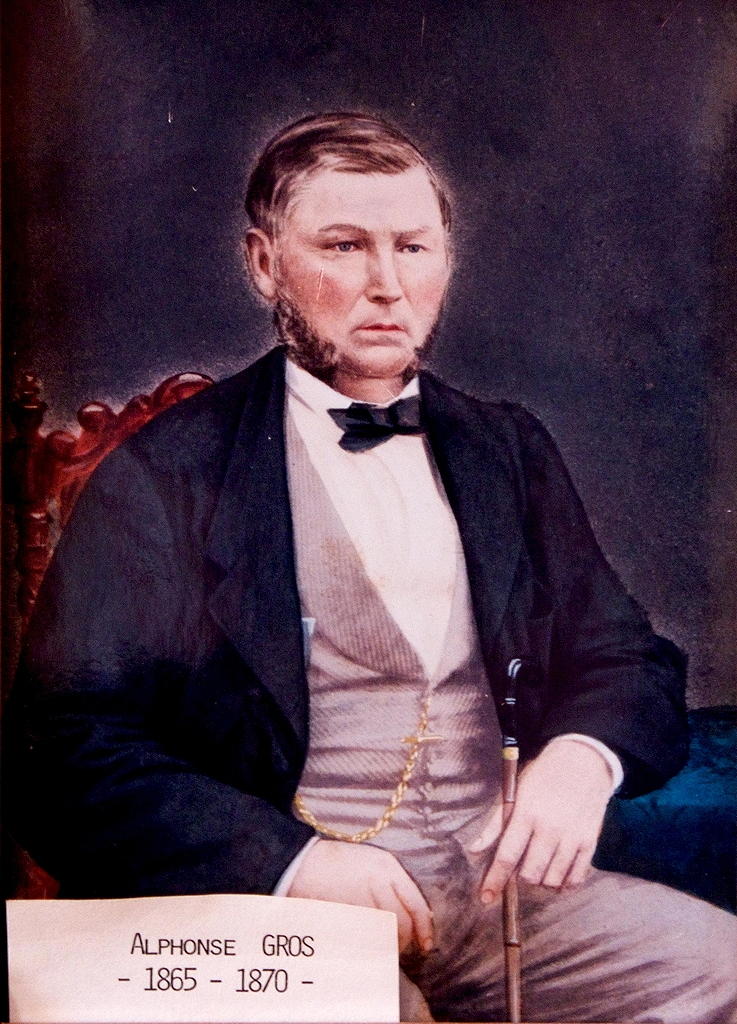 Alphonse Gros
1804-1884
It all starts with Alphonse GROS.
Born in 1804 at Chaux (a small village in the Hautes-Côtes de Nuits located at 2 km above Nuits-Saint-Georges), Alphonse GROS got married with Miss LATOUR and settled in Vosne-Romanée in 1830. In this village, whose name would become one of the most famous wine appellation in the world, Alphonse GROS bought a house, part of which is still Jean GROS's home at No 3 Rue des Communes.
This house sheltered Don TROUVÉ during the 1789 revolution, since he was Father Superior of the Abbey of Cîteaux.
In 1860, Alphonse bought the CLOS DES REAS parcel which is now fully run by Michel GROS.