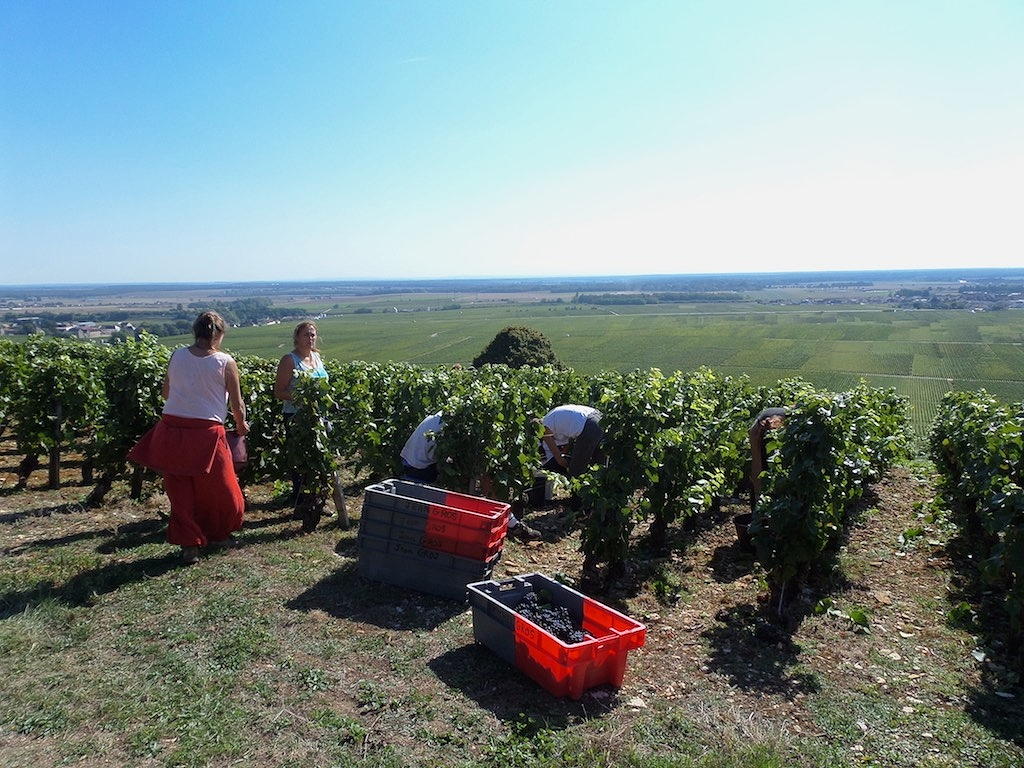 2013 is once again a vintage responsible for seriously stressing the winegrowers in Burgundy. We had a bad fight against mildew and oidium on our hands, in view to bring healthy grapes to the winery.
An exceptionally cold and wet month of May explains mainly th delay in harvesting, starting in Vosne the 6th of October and ending in the Hautes-Côtes on the 17th. Last time harvest was even later than this goes back to the 1978 vintage.
A very disturbed weather during the flowering period in the second half of June resulted in flower abortion and millerandage for nearly all the bunches, consequently showing small berries and a harvest between 30 and 40% lower than average.
However the millerandage saved this vintage.
The small bunches ripened perfectly in spite of a mixed summer, except for a hot and sunny month of July.
The millerandage also helped to strongly reduce the sensitivity to Botrytis cinerea which could have totally destroyed the grapes during the last stormy days before harvest.
The millerandage, while reducing the proportion of juice, is the reason why the wines have such a sustained colour, a natural concentration without excessive tannins, as the imperfect fecundation decreased the number and size of the pips.
A late ripeness due to the rather chilly temperatures allowed the intense fruit aromas to develop, specific markers of each terroir, and a high acidity level, synonym of longevity.
This analytic acidity, revealed by low PH, is not detected during tasting, thanks to very mellow tannins and a rich texture reducing its perception.
The wines are already very seductive due to their harmony, their equilibrium, their intensity and their precise aromas. They will keep for many years and remind us of the 1993 vintage, still excellent to-date.
---
---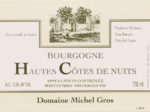 Expressive and promising nose with citrus notes and well-integrated oak. Beautiful substance on the palate with minerality. 16.5 / 20
---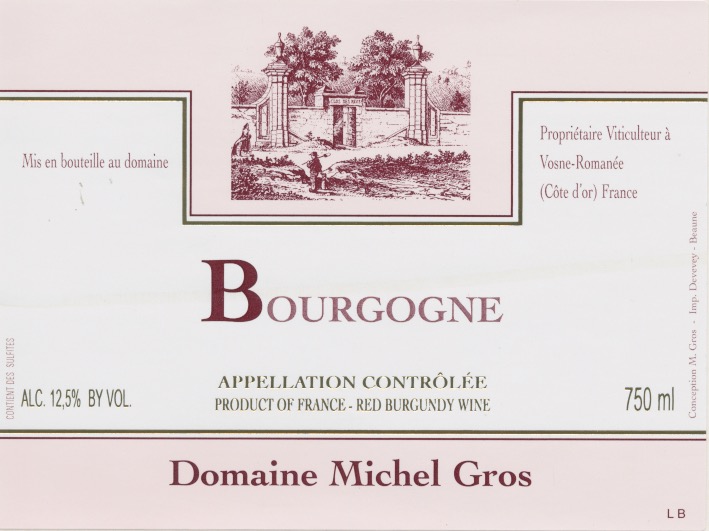 Delicious red cherry aroma. Fresh and splashing red fruit on the palate. Pure, lively acidity. The acidity is fresh, but not at all hard. Lightly rounded. Sweet fruit on the finish. Just nicely placed light tannins. Spot on Bourgogne.
---
A ripe, fresh and cool nose features notes of dark berries, earth and a hint of humus. There is good volume to the agreeably rich and round medium weight flavors that display a touch of backend austerity on the moderately firm finish that will require a few years of bottle age to round out.
---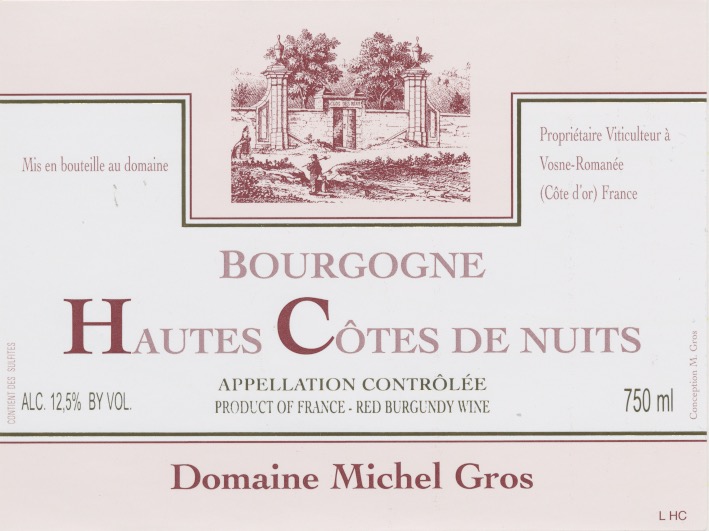 This is higher toned than the Bourgogne; ripe redcurrant and wild flowers. More zing on the attack than the Bourgogne; It is straighter; tenser and very energetic on the finish. Quite a peppery finish. There is a bit more intensity in the palate…it has a slightly stronger core. I like both the Bourgogne this year.
---

Score 16,5/20. Quite stunning fruit for a modest appellation – bursting full of raspberry and redcurrant. Lovely clove and olive note too, and a really generous and tender structure. Light and shortish for sure, but still overdelivers for the origin.
---
A completely different nose of brooding and intensely earthy and sauvage aromas is comprised of various dark berry fruit scents. Here too there is good volume and intensity along with more evident minerality on the middle weight, vibrant and delicious flavors that are supported by bright acidity and relatively firm tannins. This is a Bourgogne that will require a few years of bottle age first
---

The aging here is started in 50hl foudres until the malo is finished (can be 6-10 months) and then is finished in 1 to 2 years-old barrels. Here is a beautiful nose of vibrant dark red fruit – still with a hint of malo. Plenty of acidity here – almost piercing the fruit is lovely and largely brings balance. Relatively faint tannin here in the finish.
---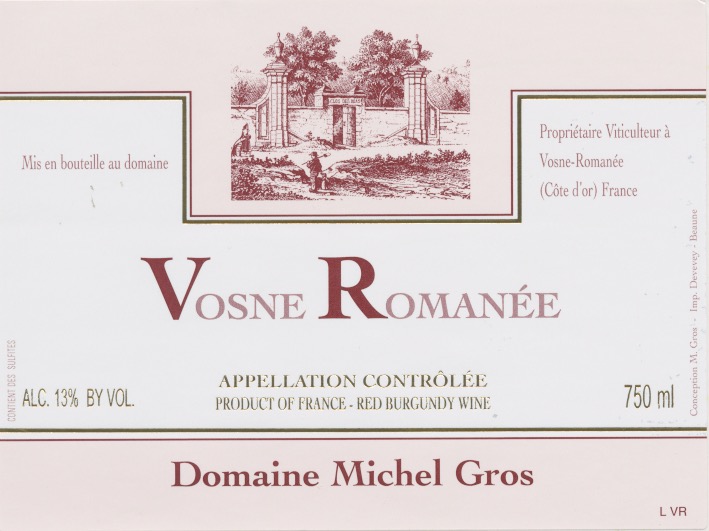 Deeper aroma. First impression is of the smooth texture and ripe cherry fruit; full bodied village which combines power and elegance; a firm core with smoothness and depth to the texture and an assured finish. Again a spot on VR village. This was one of the higher pHs at 3.5. The acidity sits in the wine. It is a sweet acidity. Score 16.5.
---

(en cours de fermentation malolactique). Le nez est un peu plus toasté. La bouche s'amplifie petit à petit, presque pas de gaz, et un vaste panier d'arômes de fruits concentrés d'un très bel équilibre. Des saveurs vraiment délicates en finale.
---
Here too there is enough wood to remark on framing the very spicy red and dark currant aromas that display a subtle liqueur-like quality. There is also excellent richness as well as fine mid-palate volume and concentration to the seductively textured medium-bodied flavors, all wrapped in a suave yet firm and mildly austere finale. This is a fine Vosne villages that should reward 6 to 8 years of cellar time.
---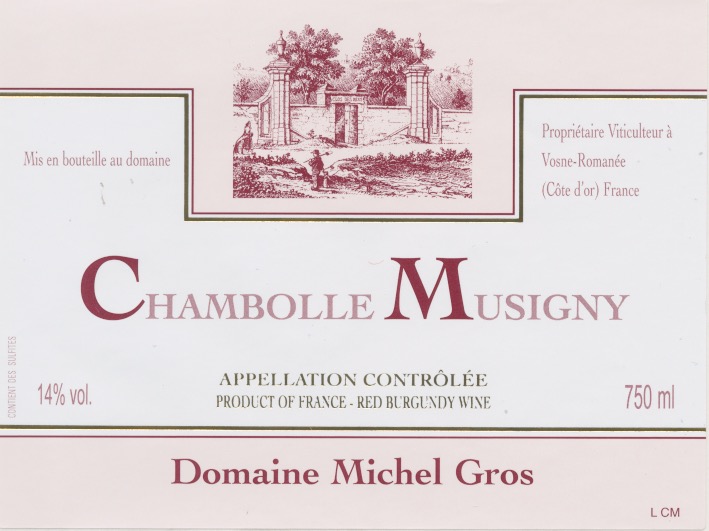 Dark fruit aroma. This has a much straighter, zesty palate. The tannins are tighter than the previous village wines, but ripe. There is plenty of tension; you feel the coldness of the Argillieres and the riper fruit from below the village. More apparent acidity…the malic. There is a touch of minerality on the finish. Score 16 at least, but to taste again
---
Attractive fruit and spice aromatics counterbalance and lead to a filigree delicate palate.
---

Here is a more obvious malo aroma ut the nose still has fine depth. There is plenty of gas, but behind is a little more freshness and energy than the Vosne – today it's hard to say more – except that the finish is fine enough.
---
Reduction flattens the fruit and renders the nose impossible to evaluate. The middle weight and lightly mineral-inflected flavors possess a slightly finer mouth feel before concluding in a bright and tension-filled finish where a touch of wood surfaces. This is an excellent villages and in particular I like the balance and restraint. Worth checking out. ♥
---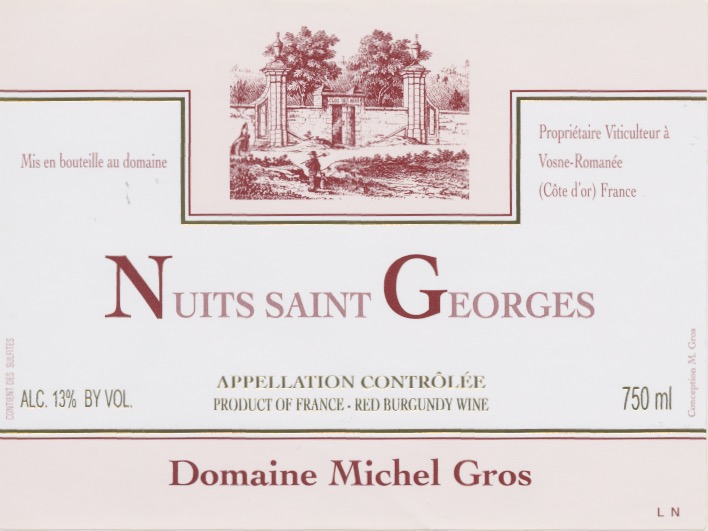 This smells peppery; smooth onto the palate; an elegant village NSG; Full-ish in the middle with plenty of dark fruit, black cherry in the mid palate….quite aromatic on the finish with just a little fresh, sappy lift at the end. It works well. Score 16.
---

Malo only 2/3rds completed, thou 'it should be done by Christmas'!. A wide and fresh nose – though not obviously in malo. Clearly plenty of gas here but this remains a vibrant wine with very good energy. Transparent and really very good.
---
Youthful with great potential. Cherry scented, finely judged acidity and tannins – great typicity.
---
This is very Nuits in character with its overtly sauvage and earth-inflected nose of dark berries and plum aromas. The full-bodied flavors possess excellent richness and volume before concluding in a complex and rustic but not particularly austere finale. This is a fine Nuits villages that should reward 6 to 8 of bottle age. ♥
---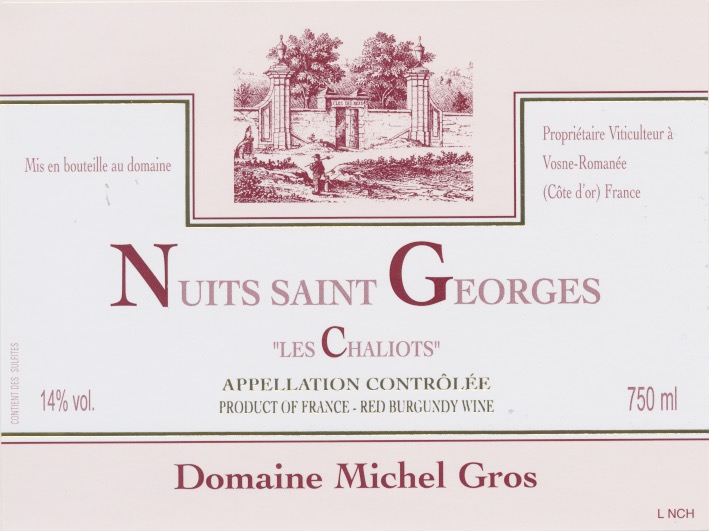 This is supple and so very juicy on the attack; more vibrance in the mid palate. This is very good. It combines sweet briar fruit with fresh acidity and smooth tannins. There is plenty in the mid palate and good freshness and fruit on the finish. It is underscored with soft, but cool graphite minerality and the finish is long, lightly mineral and fresh. I do like this. Top notch village NSG. Score 16.5
---

Strawberry tart and some light herbal notes. Dry, fine-grained tannin and moderate length to the fruit. Very enjoyable though not hugely complex. Score 16,5/20
---
Pungent aromas of wood and strong reduction block a reasonable assessment of the nose. By contrast there is good freshness to the muscular, suave and very round medium-bodied flavors that possess a succulent mouth feel, partially thanks to the ripe tannins. There is excellent complexity and length on the balanced, delicious and generous finale. This is a very fine Nuits villages and well worth checking out. ♥
---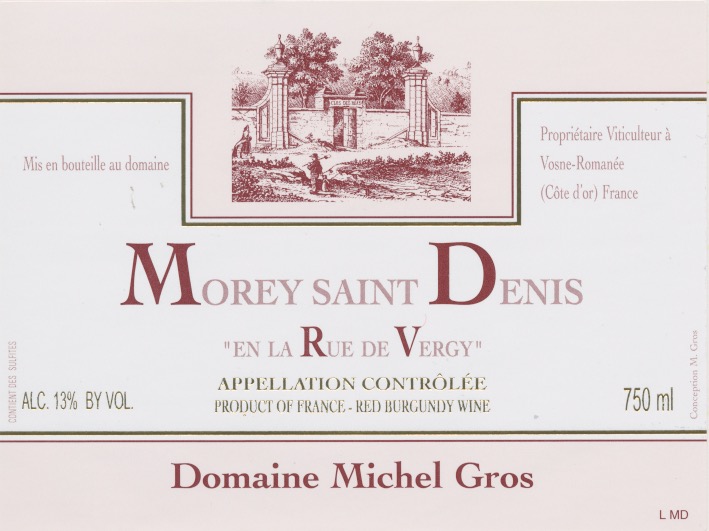 Floral aromas, spices and wild flowers. This is rounded and smooth. Generous and yet subtle and delicate. Very nicely integrated acidity; plenty of silky-smooth tannins and a freshness and spice on the finish. The texture gives this wine slightly sumptuous quality, but so refreshing too. This has charm. Score 16.4.
---
Noticeable but not invasive wood sets off pretty aromas that combine notes of various dark berries, plum, violets and a hint of wet stone. The stony character is also reflected by the lush, even opulent flavors that possess unusually good richness, all wrapped in an ever-so-mildly austere finish. This delicious effort should be approachable young but age well over the mid-term.
---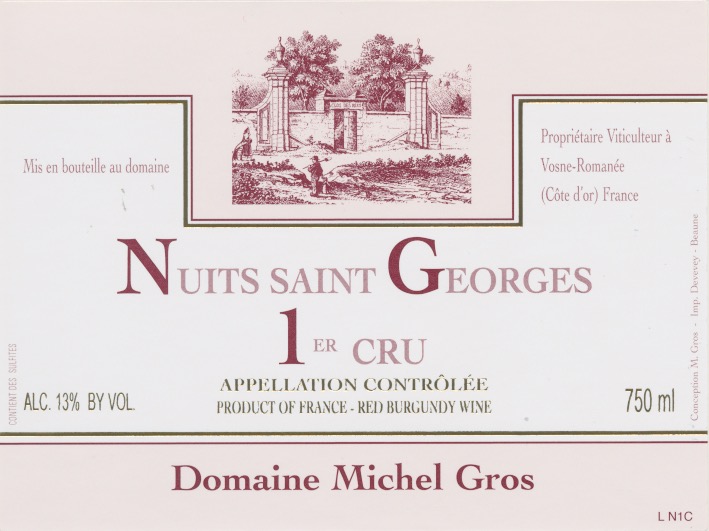 This is supple and smooth, you taste the higher percentage of new oak here (50%). Dark fruit, lovely maturity of forest fruits; surprising ripeness of aromatics and flavours. Quite a plump mid palate; rounded, but trim (this vintage carries no weight), but has excellent concentration. There is velvet texture to the tannins and a good fresh lift on the finish. Score 18.
---
A ripe and very fresh nose displays notes of red currant, earth, underbrush and a vague smoked meat character. Here too there is a lush and succulent quality to the velvety middle weight flavors where the typical Nuits rusticity is muted if not completely invisible on the solidly complex and persistent finish. There is a touch of wood present on the backend but the concentration is such that this should have no trouble integrating it by the time the tannins are resolved.
---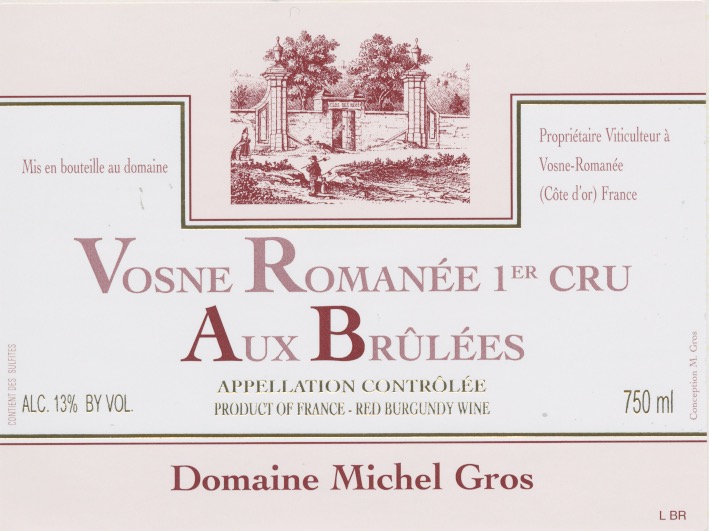 Very spicy high toned aroma. Quite gassy. Just finishing its MLF…and some malic. It is aromatic and has good tension. The tannins are ripe…plenty of them and the fruit is dark red and fresh. It has precision and keen edges. A more compact and layered palate and the finish is decisive. Score 18.25.
---

Violet fragrance and expressive red cherry fruit. Chewy tannins, intense fruit and a bitter brightness to finish. Rounded, aromatic, dry and succulent. 17/20
---

Depth and concentrated dark fruit – a sleek not fat aromatic. Here is a beautiful palate that's lithe, concentrated and dark fruited with very fine mid-palate intensity and only faintly tannic. Excellent! The last drops in the glass with a fine floral lift too.
---
Youthful, with black fruit and hints of violets. Dense and layered on the palate, with a good grip, distinct iron note and structure of a 1er Cru Vosne. Firm tannins, will improve for 3 to 6 years.
---
There is enough reduction present to suppress the nose but the underlying fruit does seem ripe. There is a lovely sense of detail and tension to the middle weight plus flavors that exude a fine bead of minerality on the sleekly muscular, mouth coating and firmly structured finish that exhibits a mild touch of austerity. This built-to-age beauty should amply reward a decade or so of cellar time. ♥
---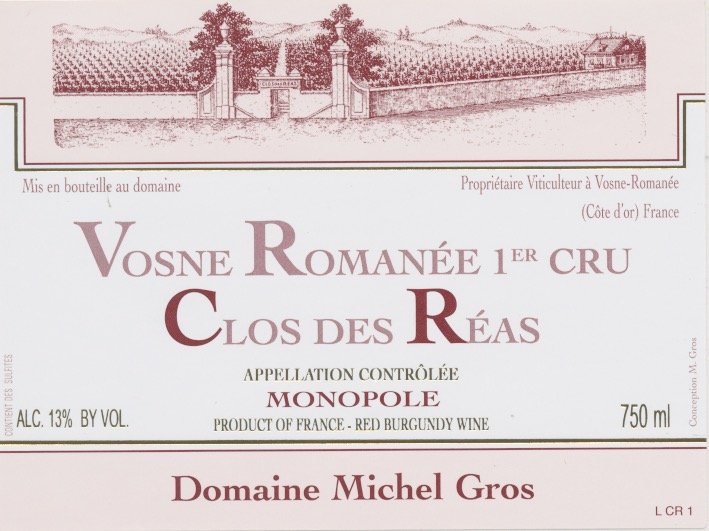 Impressively silky smooth and elegant. Ripples gently across the palate. It is discreet, restrained and very long. Just enough of everything and not too much of anything. Score 18.85
---

Savoury oyster sauce on the nose with crunchy black fruit and a lovely scent of pipe tobacco smoke, or maybe a sort of Guinness character! Charming and bright and quirky. (RH) Score 17,5/20.
---

Here is a wider and more spicy nose – though with less aromatic depth, except it does improve in the glass. Lovely over the palate – more concentrated, less lithe. Here is lovely fruit and obvious Vosne-Romanée complexity – this is really excellent today. Probably a 'better' wine than the Brulees, but today I'd rather drink that wine.
---
Enticingly attractive aromatics lead to a fine black cherry and spice, tender palate.
---
M. Gros indicated that the malo for this wine was extremely long and the nose, while not really reduced, did seem somewhat flat and atypical. On the plus side there is excellent concentration to the middle weight flavors where the velvety mouth feel benefits enormously from the abundance of dry extract that buffers the moderately firm tannic spine on the palate coating, serious and long if mildly oaky finish. This is impressive and should drink well young if desired. ♥
---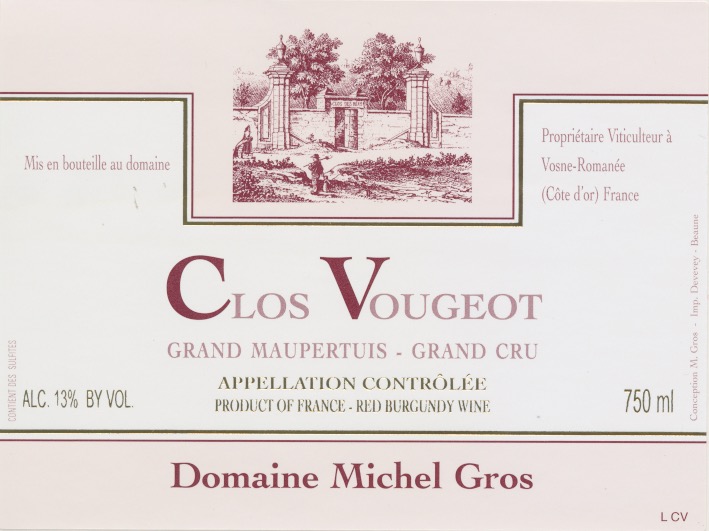 This is a large bold wine; but is draped in silky tannins; (although the new oak is very evident at the moment). Some muscle, but it is smooth. The fruit is very fresh, juicy even – there is the exuberance of young vines here – and the freshness is clear; especially on the long and vigorous finish. Score 19.2
---
A healthy dollop of oak fights somewhat with the very ripe and distinctly earthy aromas of plum and assorted purple fruit scents. There is outstanding richness, volume and concentration to the broad-shouldered flavors that possess good power before terminating in a youthfully austere but not hard finish. This very serious effort will require at least 10 to 12 years to resolve the underlying structure and 15 would not be a surprise.
---