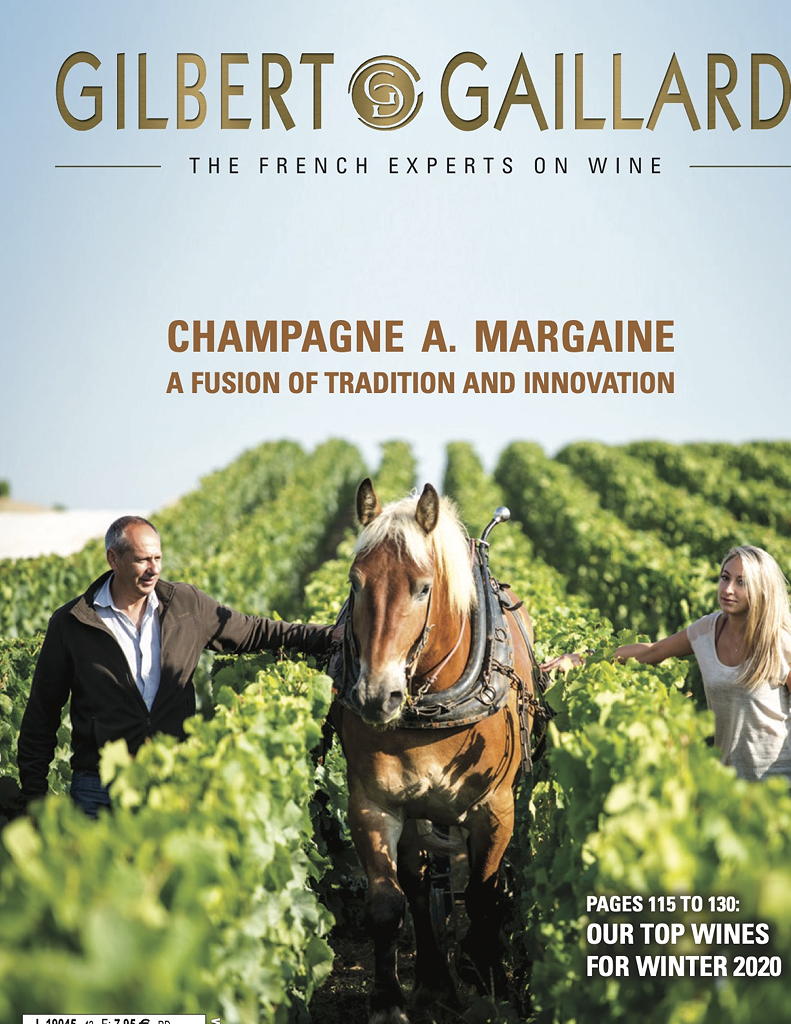 Pierre, 7th generation, 30 years old, is now at the head of the family business. Located in Vosne Romanée, the estate covers 23 hectares, entirely on the Côte de Nuits. One of the estate's flagship vineyards is Clos des Réas, a Vosne Romanée Premier Cru which, in fact, is surrounded by a wall. The 2.12 hectare plot has been in the family since 1860 and is a monopoly, which means that all the climate belongs to the estate. The resulting wine shows the elegance of lace, unlike the ripe and rich character of the wines of Aux Brûlées, another Vosne Premier Cru also produced by the family.
"In the vineyard, the work is identical, whatever the location of the vines, up or down the hill", explains Pierre. In Burgundy, the village appellations come from the vineyard located on the lower part of the hill, while the Premiers Crus are generally mid-slope. "But the higher you go, the lower the returns," he continues. Sloping soils have better drainage and vineyards also have better sun exposure so that the fruits ripen faster. In general, the harvest begins with the Grands Crus, then the Premiers Crus, then the villages.
There is also no preferential treatment in the cellar – the fruit is destemmed and during fermentation the wine is either reassembled or drawn. Conversely, half of the Premiers Crus are aged in new barrels, while the proportion is 25 to 30% for the villages, and new barrels are prohibited for the regional appellations. further expansion has become a challenge. The abandonment of horses, which were replaced by tractors, could have widened the geographical area of ​​exploitation. But the problem now is the price. "A village appellation vineyard bought for around 2 million euros per hectare still makes sense," explains Pierre. "But the Premiers Crus, valued between 12 and 30 million euros, can no longer ensure a return on investment in a person's life."
2019 marks the 160th vintage of Clos des Réas since the purchase by the GROS family on April 29, 1860 at an auction. Le Clos des Réas then became the flagship of the GROS estate, and won several awards, including the gold medal of the 1867 Universal Exhibition, which will be proudly added to the label.
It is this label that was reissued for the 2009 vintage and that we will use again for the 2019 vintage dressing.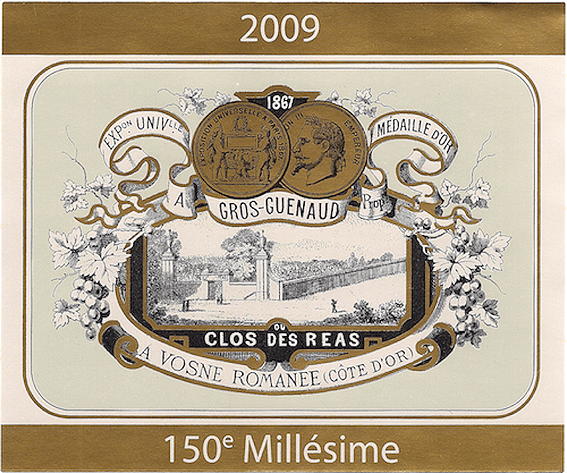 2019 also marks the arrival of a new appellation in our range, Gevrey-Chambertin "La Platière".
This plot is 45 years old and is located on an alluvium subsoil from the Lavaux valley, typical of the Gevrey-Chambertin appellation. We have worked on this plot, its grapes and its wine in the same way as our other appellations, so you will find there the brand of the domain, with a typicity specific to the Gevrey finage.