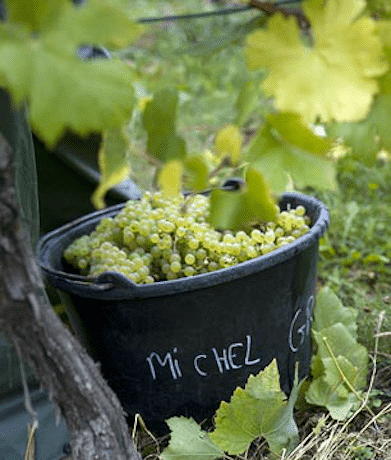 Here too, the harvest is exclusively manual, with a team of around fifty pickers.
The grapes are destemmed and then put into a vat for a night to undergo a skin maceration. Devatting and pressing take place the next morning, followed by settling for a few hours to clarify the juice. Yeasting of the must and beginning of the alcoholic fermentation are performed in temperature controlled tank (max. 22°C)
The wines are transferred into barrels when fermentation is mid-complete. This ends slowly at cellar temperature.
The proportion of new barrels is around 20%. A stirring of the lees is done at the same time as the topping up of the barrels (every 10 days on average), until the racking which takes place after the malolactic fermentation. Barrel conservation end in the middle of the summer, the wine is then blended in vats and filtered on Kieselguhr on the day before bottling.